My first edm haul was with Mew_pinkie (flowerpod), she is a nice lady. However, there is some glitch with Singpost's registered mail (I think I would rather opt for next day delivery or normal post, all definitely faster than the dumb registered mail system)
Here's pictures of the previous haul last month...
The brushes were really soft and I like them!
So I decided to buy for my friends as presents!!
Shipment arrived!
My 2nd Haul dated 13 April 2010 from EDM... arrived using FEDEX international economy shipping. quite fast I would say.
Bought more than 12 brushes this time to give away mainly, some brushes to give away for friends (haven't decide yet), I have given 2 away already. Quite crazy to buy so many brushes.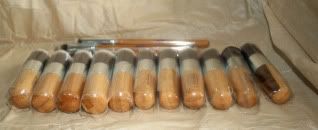 However, there some quality issues about the colour and the dents.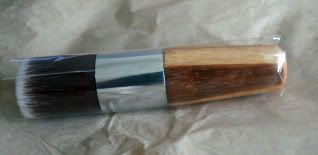 But if I were to ask for refund, I need to pay shipping costs. quite a waste of money and a lot of hassle..