Here's the pictures of the Cher 15th Anniversary Box. From the pictures on the box, the denim bag and pouch look very appealing. In fact, when I opened up the box, I was also impressed by the quality. However, there is a strange smell which comes from either the denim or the ink print.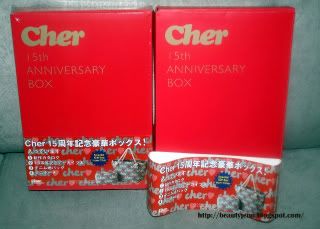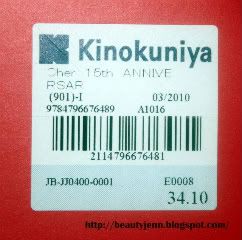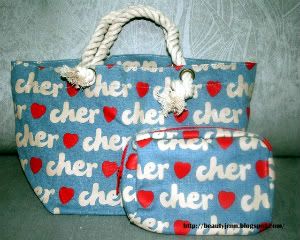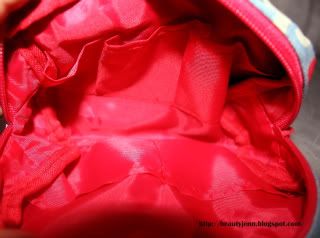 I like the pouch which is quite spacious but I do not like the plastic inner lining. The zipper head is sturdy and big which is good as I do not like small flimsy ones. There are compartments for different items in the pouch.
The tote bag has an inner pocket but no zip.It is very spacious as the width is very big. I do not like the 'rope' handles which are not properly twisted as there is no consistency in the way they tied the knots.