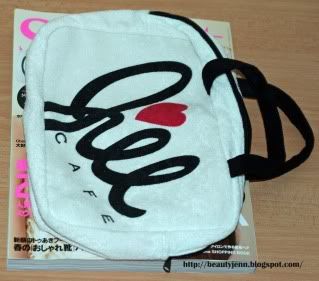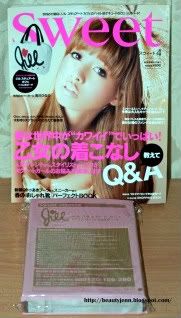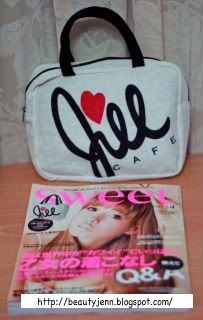 Priced at $19.30 before 10% discount, April Issue of Sweet comes with a GWP - a Jill Cafe bag. This Jill Cafe bag is made of towel material, which is similar to that of April issue of Mini which I have just bought.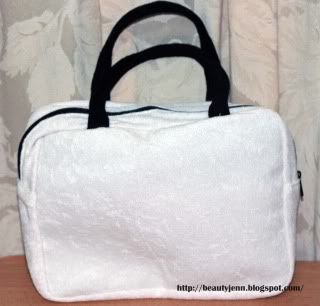 I do not really like the towel material.
Luckily, this bag comes with a zip and I am thankful because my stuff will not drop out so easily.
There is a slot inside the bag but it is thin and filmsy. The inner lining is made of very thin linen cloth which I d not like... This is more for makeup accessories like pressed powder,blushes, brushes, lipsticks, etc.
If you have any pins/ clips/ keys, please put into a pouch first to avoid scratching/damaging the inner lining.